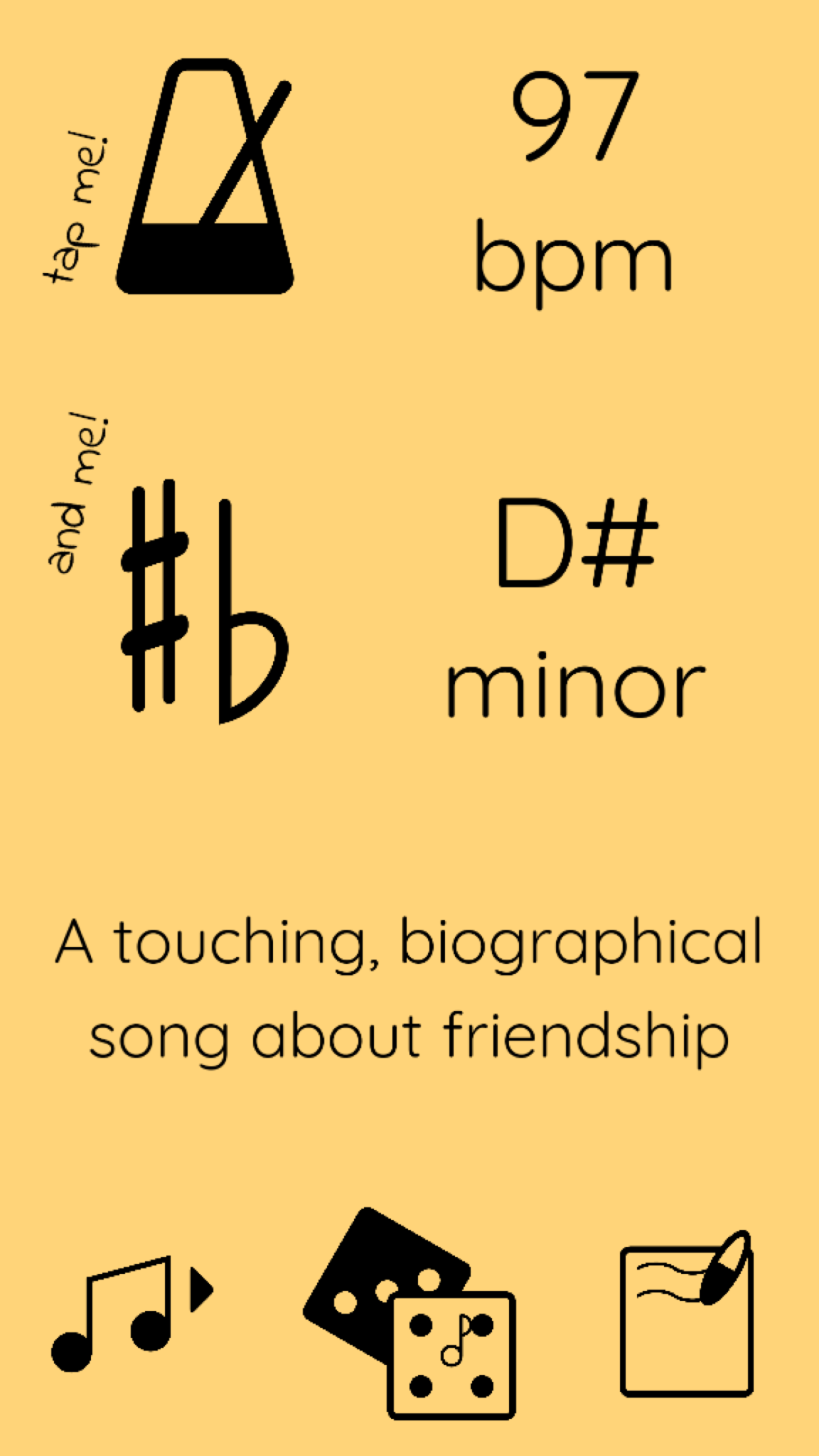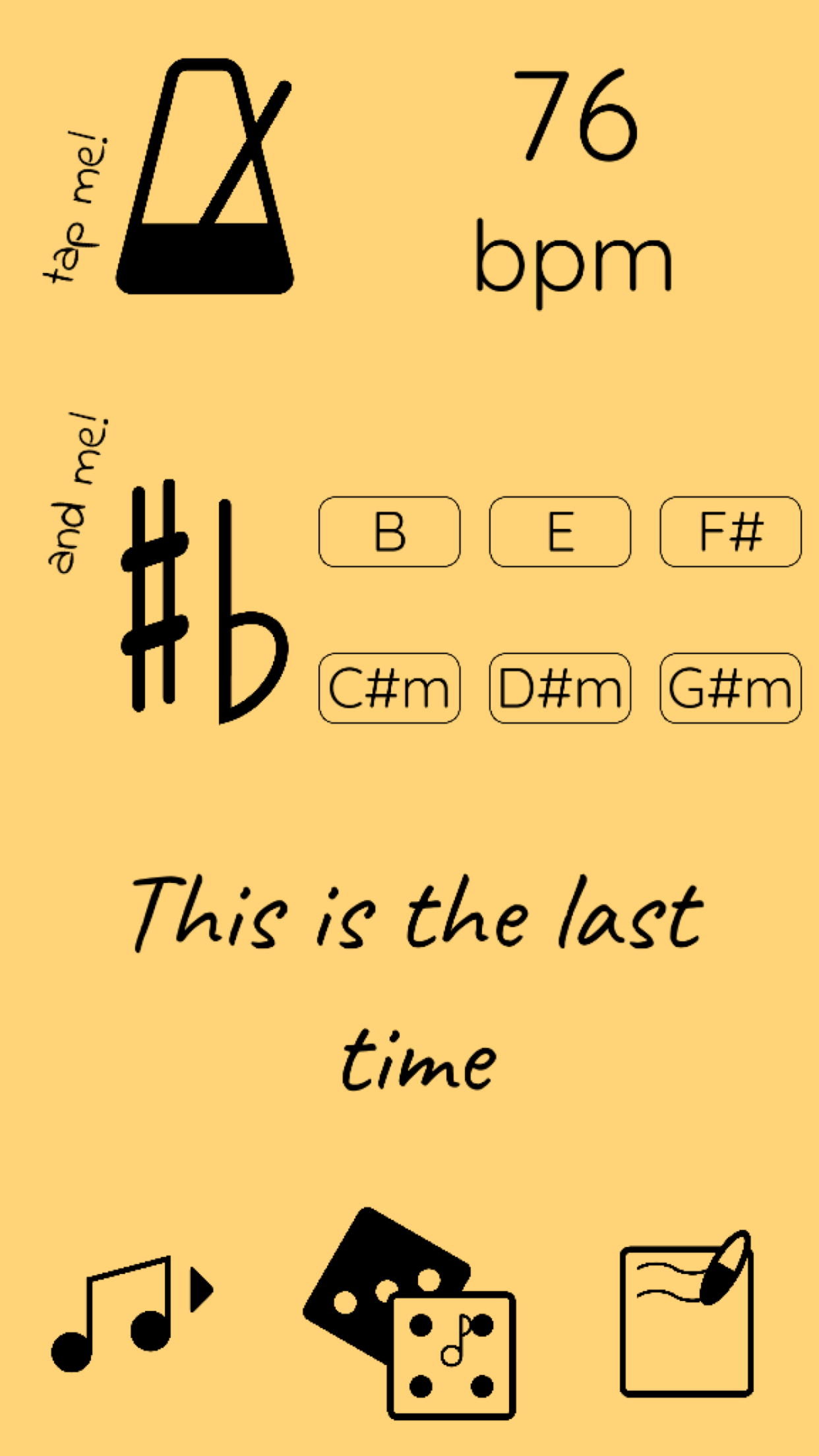 SONGER has now been superseded bY SONGER 3.
SONGER
is a random tempo, key and lyrical theme generator for songwriters that need a little inspiration! Tap the dice to randomly generate a tempo, key and lyrical theme for your next song. There's a built-in metronome so that you can start practising right away, and tapping the key icon will even reveal suggested chords to use! Version 2 of SONGER includes a new random note generator, and a new random lyrics generator with 100 phrases! Have fun using SONGER and please comment if you like the app, or visit the
support page
if you have any suggestions! 
- Random song ideas generator
- Randomly generates tempo, key and lyrical theme
- Random note generator that uses the current scale
- Lyrics generator with 100 phrases
- Built-in metronome
- Shows suggested chords for the current key
- Unlimited randomisation
Hints:
- Tap the metronome icon to turn on/off the metronome
- Tap the key icon (flat/sharp icon) to reveal suggested chords
- Tap the chords themselves to hear them (new in V2)
- Tap the note icon (bottom-left) to make melodies within the current key (new in V2)
- Tap the lyrics button (bottom-right) to generate new phrases (new in V2)
- Swipe the lyrics to the right to return to the song theme
- Tap the dice icon to randomise all values