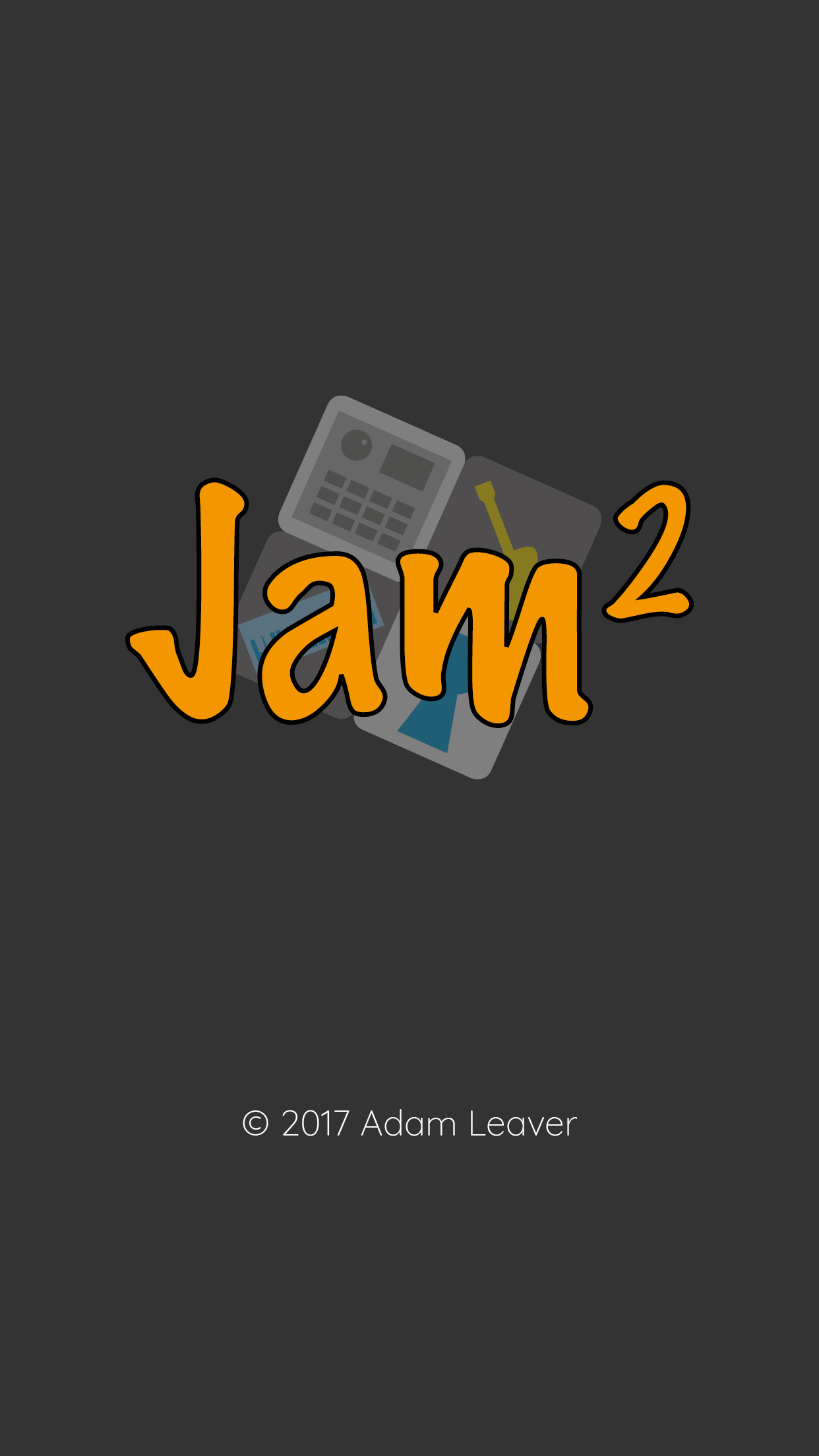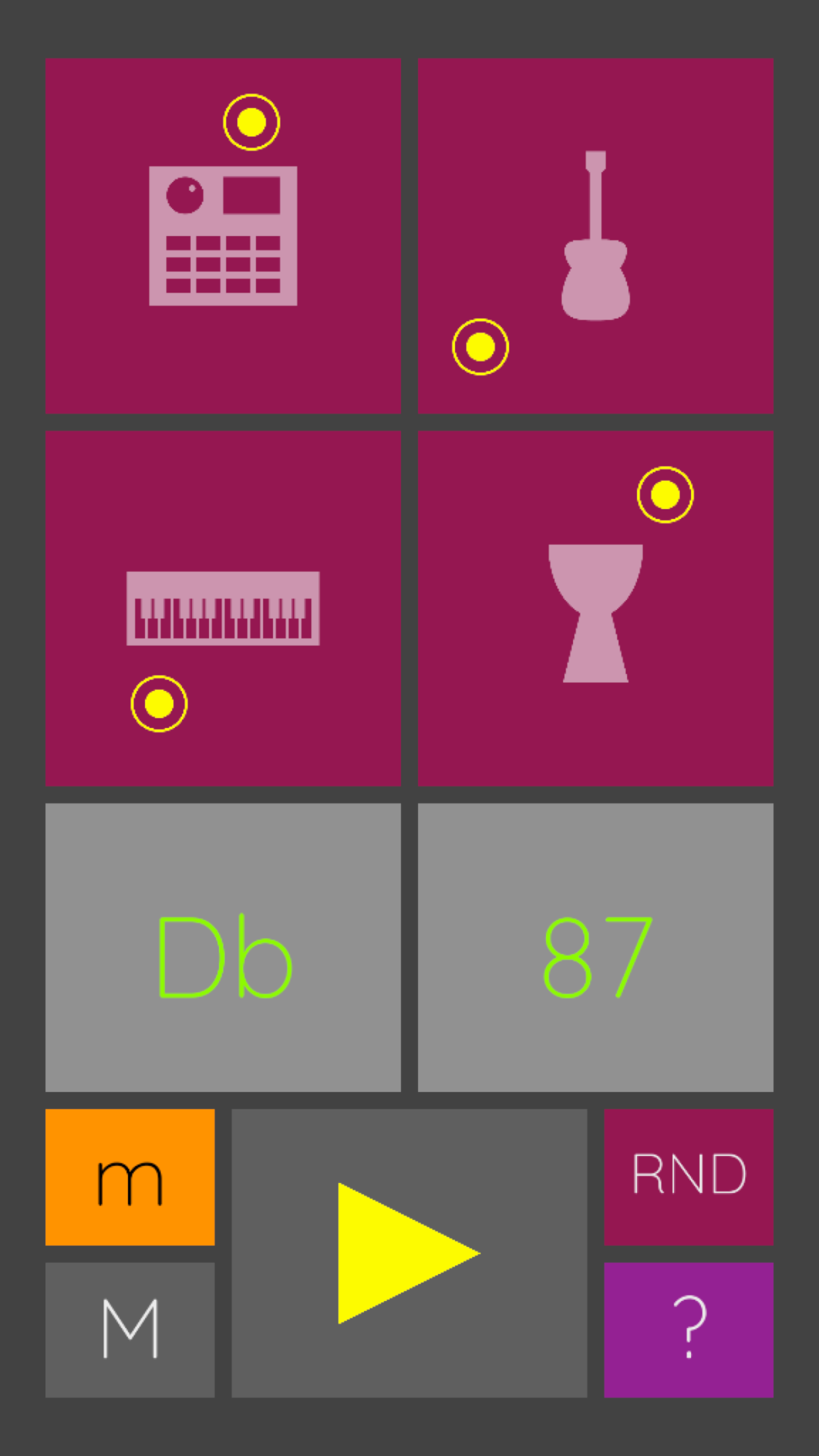 Jam²
gives you drums, bass, keys and percussion with over 120 patterns per instrument! All patterns have been manually programmed to give a true, musical feel.  
Choose a key and tempo, and jam along! Move the yellow sliders to change an instrument's pattern, or just hit the RND button to randomise all instrument patterns at once.
Features:
- high-quality WAV sounds
- 4 different instruments
- 120 melodic and rhythmic patterns per instrument
- all patterns programmed by a musician for a realistic feel
- automatic velocity/dynamic changes enhance the groove
- mute instruments by holding your finger on them
- supports all 12 keys, and major/minor modality
- choose a tempo from 60 - 130 by sliding your finger
- free, and no ads!
Become part of the development of Jam² by
suggesting
any features you'd like to see!