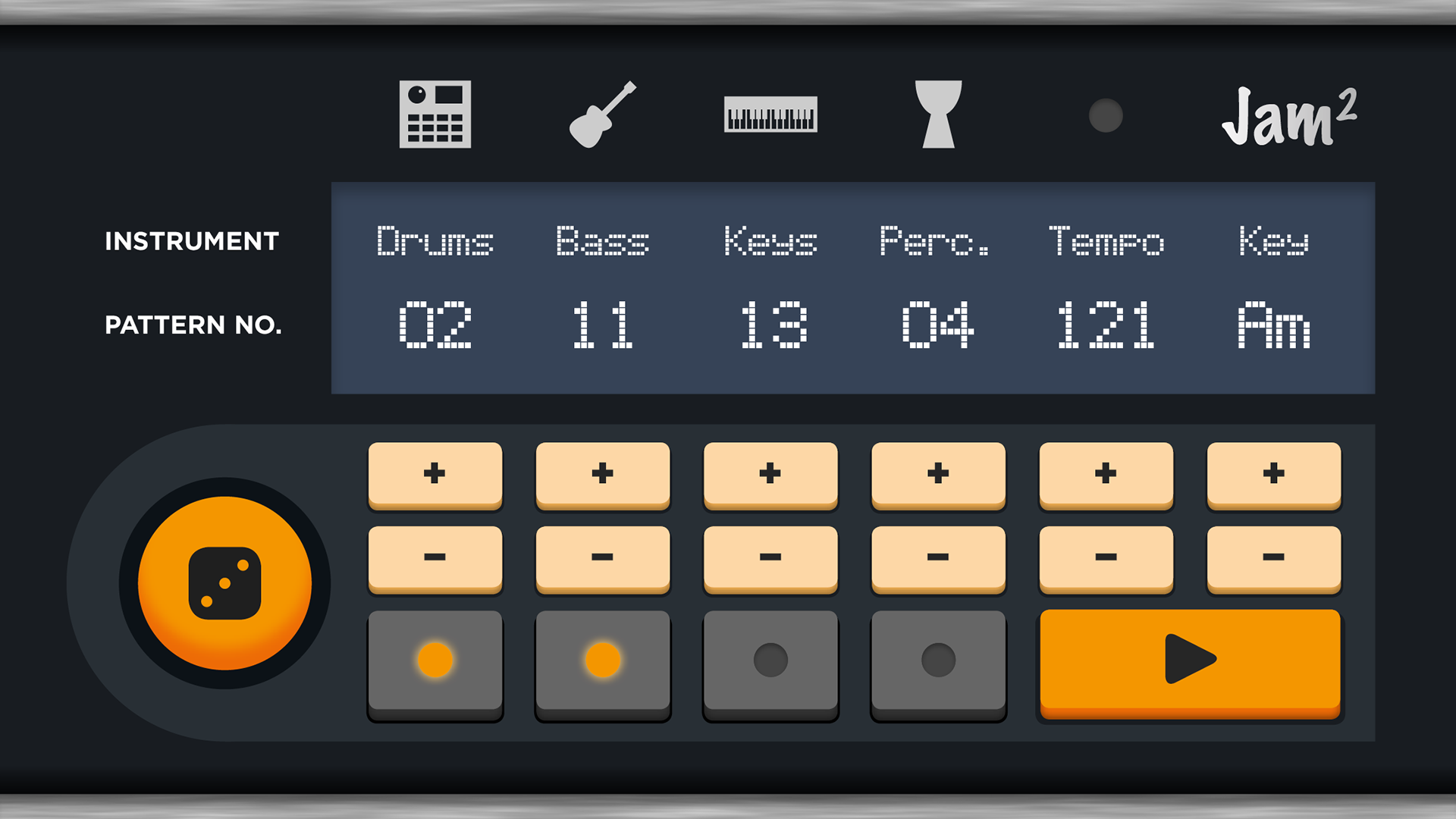 Jam²
gives you drums, bass, keys and percussion with 20 realistic patterns per instrument! Hit the randomise button to hear a new combination of patterns, or choose your favourites with the +/- buttons. With tempos ranging from 80 - 145 bpm, and all 12 keys in both major and minor tonalities, you're good to go!
Features:
- 4 different instruments
- 20 melodic/rhythmic patterns per instrument
- mute option for each instrument
- all 12 keys with major/minor modality
- tempos from 80 - 145
- free, and no ads!
Become part of the development of Jam² by
suggesting
any features you'd like to see!